The Next Cleanse will be Fall 2017
But the good news is, you don't have to put up with it much longer.
Hi, I'm Emily Chan-Norris.
And lemme tell ya...I'm no stranger to the bloated belly!
I also know how miserable it feels to carry around extra weight, experience embarrassing digestive discomfort, and have no energy (ugh!)
But after YEARS of suffering, I finally figured how to get the lighter, non-bloaty, more energized body I wanted WITHOUT counting calories or doing hours of cardio.
Are you ready to get healthier and learn the secrets?
Come with me!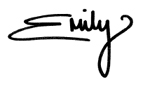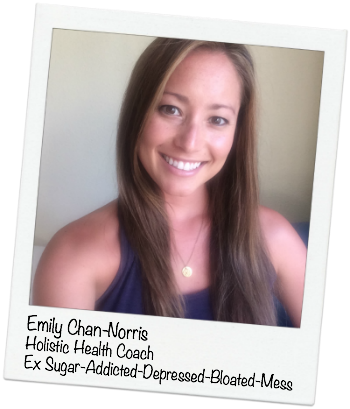 You're in the RIGHT Place if...
You want to lose your bloated belly for good
You want to double your energy so you can get through the day without fighting to stay awake
You know you're eating too much SUGAR but can't seem to stop
You want to lose at least 5-15 lbs WITHOUT feeling deprived or hungry all the time
You've tried strict diets in the past (only to gain back all the weight again)
You want to clean up your eating but don't know where to get started
You're looking for a program that will teach you the TOOLS to maintain your healthy habits for the LONG-TERM
You think you don't have enough TIME to get healthy
You long to be one of those "super healthy people" but don't know HOW to get there
You want to lose weight, but on a DEEPER level you truly desire improving your HEALTH
You don't want a "cleanse" that requires you to fast, juice, take supplements, or eat gross meal replacements
You want to lose weight in a safe and healthy way that you can maintain long-term (this is a gradual program, NOT a quick fix!)
You don't want to be bothered counting calories, carbs, fat grams, points, etc.
You know what you NEED to do to get healthier but you don't do it
You feel out of balance and scattered and could use some guidance
You were doing "good" for a while and then you got off track and haven't been able to get back ON
You recently got out of your routine (e.g. traveled, had guests in town, etc) and could use a little RESET
Are You Ready to Learn Practical Strategies for Getting Healthier?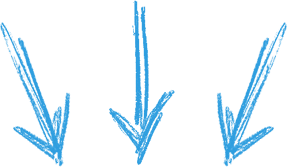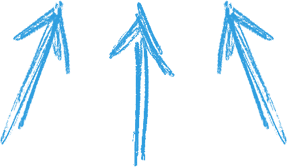 If the Word "Cleanse" Intimidates You, THIS is the Cleanse For YOU!
I was hesitant to use the word "CLEANSE" at first.
It's often associated with restriction and deprivation but this cleanse is quite the opposite!
Really, this is a CLEAN EATING program, or a system of cleansing your body from foods that negatively impact your body and health.
Eating too many processed foods, dining out too often, and consuming unsuspecting foods that cause inflammation in the body can make you feel heavy, sluggish, and gross.
By removing these foods and giving your body a reboot & reset, you'll feel better physically, mentally, and emotionally. This cleanse is a gentle, yet effective program where you'll get support, guidance, and all the resources you need.
On this program, you'll EAT tasty and nutritious REAL FOOD that will help you feel amazing and satisfied.
In addition to the food piece, you'll also learn how to incorporate simple lifestyle habits into your daily routine that will help you feel your best.
You'll Get to Eat REAL FOOD Like This...
...and Get Results Like THIS:
Weight loss and inches lost
Better digestion & elimination (yep- better poops!)
Less bloating
More energy
Improved
 concentration
 and 
mental
 clarity
Reduction or elimination of sugar cravings
Healthier looking skin
Less 
congestion
 and 
fewer 
allergy‐related 
symptoms
Less body aches or 
joint 
pain
Better sleep
Less stress
Fewer headaches
Increased 
sense
 of peace 
and 
relaxation
Improved overall health and happiness
What Else Will You Come Away With
After 4 Weeks?
You'll understand how different foods affect you physically, mentally, and emotionally so you can make the best food choices for your unique body and needs (even after the program has ended!)
You'll identify potential hidden food sensitivities that are preventing you from losing weight and feeling your best
You'll learn how to make healthy habits work for you and your busy schedule
You'll learn how to make nutritious foods taste delicious so you'll actually look forward to eating them
You'll learn that healthy eating doesn't have to be as hard as you might think
You'll learn simple meal prep strategies so you can feel more empowered and confident in your kitchen
You'll gain awareness of what triggers your emotional eating and what you can do about it
You'll experience the healing that occurs when swapping processed foods for real whole foods (some of my Cleansingtons have reduced their medication as a result of this program)
I recommend this cleanse because it is so easy to follow and gives you the confidence that you can make a healthy long term lifestyle change vs. a temporary cleanse, which results in your old ways/habits as soon as it's over. The most shocking part of the cleanse for me was how many things you CAN eat vs. can't.

This was an amazing 4 weeks!  Thanks for being an awesome supportive coach!

Jen W.,

September 2014 Cleanse Participant
I would recommend this cleanse mainly for two big reasons - the purpose behind the cleanse & why Emily runs it and the support from Emily and the other participants. This cleanse wasn't just about cutting certain foods, it isn't a fad diet. There are solid reasons behind eliminating certain foods and tasty substitutes are provided.

This cleanse is about being healthy, not looks.

I have already recommended this cleanse to a few friends.

E.H.,

September 2014 Cleanse Participant
Are You Ready to Feel Less Bloated?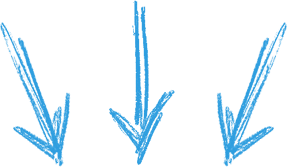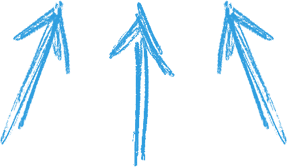 Why the Heck Did I Create this Cleanse?
I'd Been Through it Myself.
Feeling Powerless Over Sugar. The Discomfort of Eating Way Too Much. The Muffin Top. The Puffy Face. The Bloated Belly. Feeling Depressed. Criticizing My Body.
I Wasn't Healthy.
I Counted Calories. I Ate "Healthy" Low-Fat and Low-Sugar Processed Foods. I Barely Ate Vegetables or Fat. At Night I Overate Junk and Felt Disgusting Afterward.

---
...And Then I Ate Less Sugar and More Vegetables.
I Took Out Gluten and Dairy.
I Drank More Water and Started Cooking.

I ATE REAL FOOD.
My Energy Sky-Rocketed. I Was Happy For No Reason. I Felt Lighter. My "Preggers Belly" Disappeared. I Felt More in Control. And Possibly the Best Side Effect at All:
My Sugar Cravings Went Away (and I Started Craving Veggies Instead)

---
Now I Want to Help YOU Get the Same Results!
It actually goes beyond just a "want".
This is my purpose. I was meant to teach and inspire. I truly believe it's WHY I struggled with bloating, cravings, sugar addiction, binge eating, depression, fatigue, and feeling off balance.
I remember feeling like such a failure.
I remember thinking that there was something wrong with me because I couldn't "stick with my plan" more than a couple days at a time.
I spent so many years struggling, learning, and "figuring it out". I invested so much time not just learning about healthy living but on improving myself so that I could learn and grow.
I studied health and nutrition and became a Holistic Health Coach. I studied Dynamic Eating Psychology and Mind Body Nutrition.
I experimented with different diets (low calorie, meal replacements, low carb) and different ways of eating (raw, vegan, paleo, gluten-free, you name it) to see what worked and what didn't.
But everything "clicked" when I experienced the amazing healing power of food first-hand...
My mood didn't improve when I took anti-depressants, but it did when I stopped eating sugar.
My doctor said my eczema had nothing to do with my diet and I proved her wrong.
The more nutrients I fed my cells, the fewer cravings I experienced.
I thought, "Wow, there really is something to this whole 'healthy eating, healthy lifestyle' thing."
And after YEARS of formal training and personal experience, I learned so much and was just bursting at the seams, wanting to share this information with whoever would listen.
I didn't want to keep it all to myself. And so this program was born.
Are You Ready to Learn My Secrets?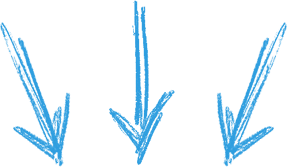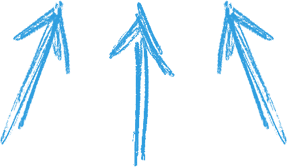 You want to get on a healthier path and take your life to the next level.

You know that you "SHOULD" focus more time on your health but something always gets in the way. You don't have enough time. You're too overwhelmed. Maybe you'll just start again later.
And it's SO frustrating because you kick butt in so many other areas of your life!
Why does losing weight, eating better, and self-care feel like such a struggle?
Here's the thing: Your body is yours forever and you're the ONLY person in the world who can decide what kind of life you want to create with it.
So what kind of life are you choosing when your body is filled with sugar, sleep deprived and chronically stressed?
YOU have the power to create a life where you feel better! It's just a matter of making mindset shifts, getting clarity around your priorities and making better choices.
Oh and embracing imperfection. (We do a lot of that in this program!)
I developed this program based on years of education and personal experience to teach you how to listen to your body, cultivate more mindfulness and awareness in your life, and appreciate delicious food so you can fall in love with healthy living and feel really good about yourself.
This Cleanse is NOT Your Typical Cleanse...
This is NOT a fast
This is NOT a juice cleanse
This is NOT a liquid diet
This is NOT a powders/pills/shakes/bars diet
This is NOT a raw/vegan diet
This is NOT a starvation/deprivation program
This is NOT a calorie, fat, protein, and carb-counting program
You won't love this if you're looking for a very strict program.
There are plenty of those out there that you can try, but this isn't one of them. I'm not knocking those other programs, but they're just not my style.
I designed THIS program so you could adjust it to fit YOUR individual lifestyle and schedule. With that said, I built in a lot of flexibility to accommodate your unique needs, so please don't sign up if you're looking for a very rigid program.
This cleanse isn't for everyone and that's okay! I just want to make sure you're in the right place.
This Cleanse is NOT For You if...
You're not willing to cook (at all)
You've already reached all of your health goals
You're not willing to step outside of your comfort zone
You're not open to trying new "get healthy" strategies
You're not willing to experiment with new ways of eating
You get easily annoyed by enthusiasm!
You're not ready to commit to losing weight
You're looking for a quick fix
You have unrealistic expectations
You refuse to eat vegetables
BUT You'll LOVE This Cleanse if...
The thought of making diet and lifestyle changes overwhems you
You want someone to guide you through the process of incorporating healthier habits into your day
You're ready and willing to step out of your comfort zone
You have a tendency to procrastinate and need support in TAKING ACTION
You'd like to lose 5-15 lbs
You love to cook
You hate to cook but you're willing to give it a try during this program (you're not going to get the results you want by ordering take-out every day!)
You understand this program isn't just about weight loss
You've struggled with changing your diet on your own and you're ready to get support this time
You're sick of craving foods that make you feel like crap
You're sick of energy crashes in the afternoon
You're ready to try new strategies to get healthier
You're motivated to clean up your diet
Are You Ready to Have the Healthy Lifestyle You Crave?
Here's How the Program Works:
This is a 4 week program.
Updated Format for July 2016:
We'll do 1 week of prepping for the cleanse + 2 weeks of cleansing + 1 week of preparing for life after the cleanse
More Preparation = Less Overwhelm!
And Less Overwhelm = More Action & Less Procrastination!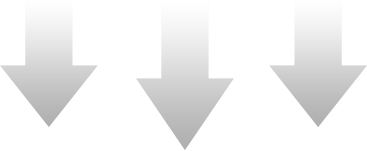 You won't be making any major changes to how you currently eat. We'll focus on incorporating healthier habits into your routine and preparing yourself for the cleanse.
1

WEEK 1: SHIFT YOUR MINDSET

True transformation isn't possible without a deeper look into your thoughts, beliefs, motivations, and desire for change. Before diving into making changes in your diet, we'll spend the first week creating a solid foundation for success.

2

WEEK 2: PREP YOUR KITCHEN

You'll set yourself up for success by creating an environment that will support you during this program. You'll also go food shopping, prep your first week of meals, and plan your schedule for the weeks ahead.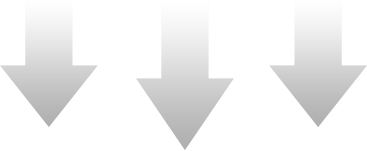 You're going to ditch the junk and nourish your body with real food to give it the nutrients it needs to thrive. This is where the magic happens!
3

WEEK 3: START YOUR SLIM DOWN

This is the first official week of the cleanse! You'll be eating real whole foods and abstaining from eating foods that make you feel bloated, zap your energy, make your skin look dull, cause inflammation, and contribute to your brain fog.

4

WEEK 4: FEEL YOUR BEST!

This is the second week of the cleanse. You'll notice that your food cravings have disappeared or reduced significantly, you'll have more energy, and your belly bloat will be nowhere in sight.
Check Out What These Happy Cleansingtons
Have Said About the Program...