YAY! Your eBook is on its way!
You're Almost Done!
I have your eBook ready to send you, but I just need you to do one more thing (it's super easy, don't worry).
All you have to do is check your email. You might get something from me instantly or it can take up to about 15-20 minutes for my email to arrive.
Next, I want you to scroll down this page and read below for instructions. Sound good? Yay! I hope you enjoy the book.
xxEmily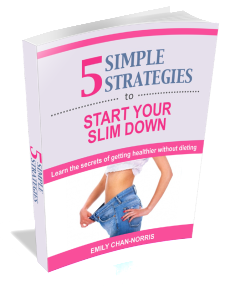 HERE'S HOW TO ACCESS YOUR EBOOK...
Add emily@embracetruehealth.com to your Contacts or Safe Senders list (so your email knows it's legit)

Check your inbox for a message from Emily Chan-Norris with the subject: "Confirm your subscription"
Click on the link inside of the email (this gives me permission to send the eBook)
You'll get another email from me to access the eBook!
Read & Enjoy!
Sometimes email can get a bit wonky...
If you still haven't gotten an email from me within the next 15 minutes, check your Spam or Junk mail folder to see if it's there (then mark the email as "Not Spam/Junk" to ensure that you get them in the future.
GMAIL USERS: Check the "Promotions" tab as the email may have ended up in there. Thanks!
Still nothing? Not even after an HOUR?? Ohhhh boy. If that's the case, email me at emily@embracetruehealth.com and I'll hook you up and give you a virtual high five for all your patience.